Value Your Trade in SECONDS!
Enter your vehicle information below to start!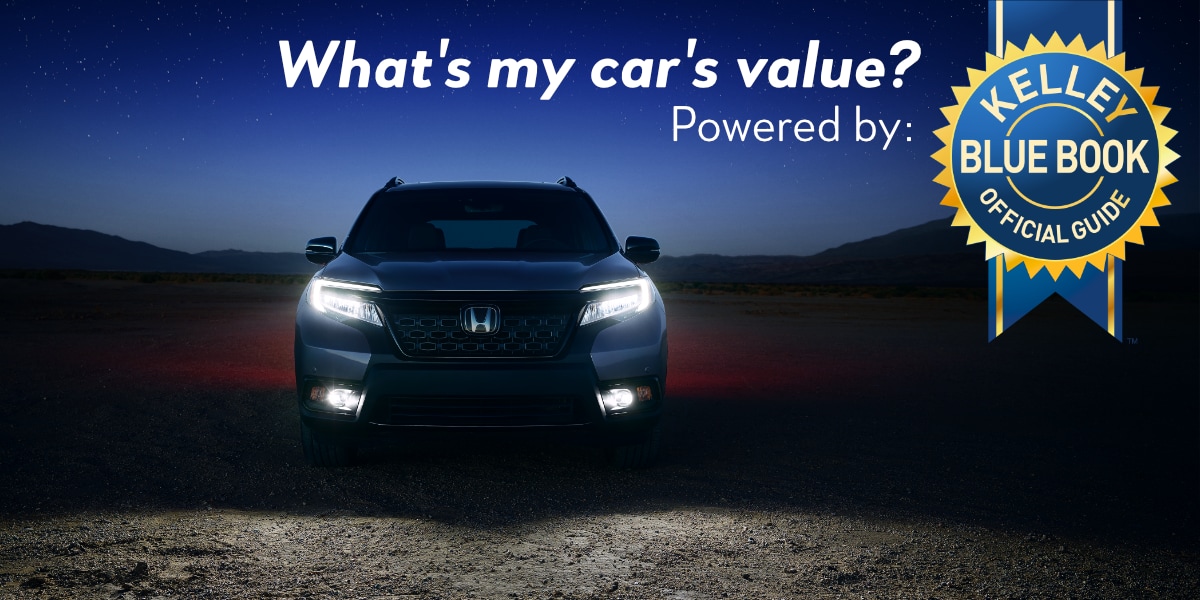 Three Easy Steps
assignment
Tell
Tell us about your vehicle
directions_car
Choose
Choose your next vehicle
assignment_turned_in
Receive
Receive your next trade's value report
Have you recently asked yourself: "Where should I sell my car?" Have you thought about trading in your current vehicle, but aren't sure how much your car is worth? Do you want to sell your car, but aren't sure where to start? Crown Honda of Southpoint in Durham can help! Our dealership constantly buys used cars and makes trades to help our customers find the reliable, affordable Honda that will meet their budget and needs. Our Honda dealership in Durham, NC is here to provide you with a Kelley Blue Book® trade valuation estimate so that you can get your car's trade-in process started.
Use the online Kelley Blue Book® Trade-In Value tool to find out how much your car could be worth. Remember that this isn't a final offer, but instead a real-time assessment of the vehicle's estimated value. Once you have a good idea of your car's approximate worth, you can schedule an inspection at Crown Honda of Southpoint! When you're ready to bring your current vehicle to our Durham Honda Dealership, we'll evaluate its condition and provide you with a more accurate price and/or offer. Crown Honda is well-known for aggressive trade values, so make sure you bring your car to our dealership to be inspected by a member of our experienced, expert-trained team after using the online trade valuation tool so that we have the opportunity to offer you even more money for your trade than the Kelley Blue Book® estimation you received! Even if you don't want to complete a trade-in and buy a new Honda with us, you can still sell us your car. You will also find high-quality new Honda models, Certified Pre-Owned Honda vehicles and various other used cars on our lot, which will allow you to upgrade your ride- even on a budget. Value your trade-in online today and then visit Crown Honda of Southpoint for a more accurate and competitive trade value.