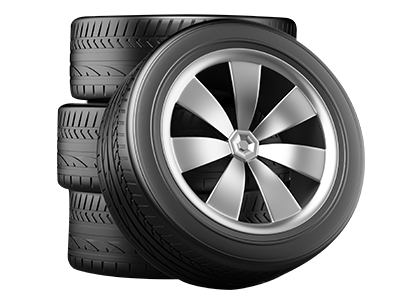 Tire Rotation & Balance
Your tires are literally where the rubber meets the road - make sure they're as effective as possible with a tire rotation and balancing service at Crown Honda Southpoint! Our team here at Crown Honda Southpoint is eager to help your tires last as long as possible, ensuring that you get your money's worth out of your vehicle during its working life.
Customer Reviews

Benefits of Tire Rotation and Balance Service
Your tires face all sorts of wear and tear throughout their continued use, but did you know that they experience that wear differently? Your front tires and back tires will degrade at different rates and different locations as you drive on them, which makes their grip decrease at different speeds. Any variation in tire grip is usually something you want to avoid, and by rotating and balancing your tires, you'll be making sure to make them as even and long-lived as possible. This leads to better grip, increased safety, better gas mileage, and longer tire life - all things to look for in any part of your vehicle.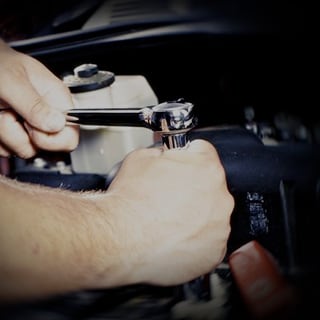 Crown Honda of Southpoint
1001 Southpoint Autopark Blvd, Durham, NC 27713
Serving
Raleigh

,

Durham

,

Cary

,

Burlington

,

Chapel Hill

Our customer service staff and automotive technicians are well known in the Durham area for their expertise and efficiency, and you'll be quick to see how our high quality of service can benefit you and your vehicle. Our automotive technicians are all fully certified and highly trained professionals, and their experience extends to all makes and models of vehicles. We'll be glad to diagnose any issues you may be facing so that you can make the most effective and informed decision possible when choosing what work we should perform on your vehicle.
Tire Rotation & Balance
Besides the high quality of service that our technicians offer, you'll also be glad to know that we offer only the highest quality parts for your vehicle. Our original equipment manufacturer (OEM) parts are a cut above third party manufactured aftermarket parts, which are not subject to the same quality checks or standards as OEM parts. OEM parts also feature the weight of the manufacturer's name behind them - why choose a generic part or design when you could have a replacement engineered and produced by the same people who made the original? You're setting yourself up for more success with OEM parts than you would likely have with aftermarket parts, and you'll be able to make use of them for a long time after you pull out of the shop!
No matter what your issue or question, we'll be glad to help you get the most out of your vehicle - call us or stop by today to set up an appointment and see how we can help!