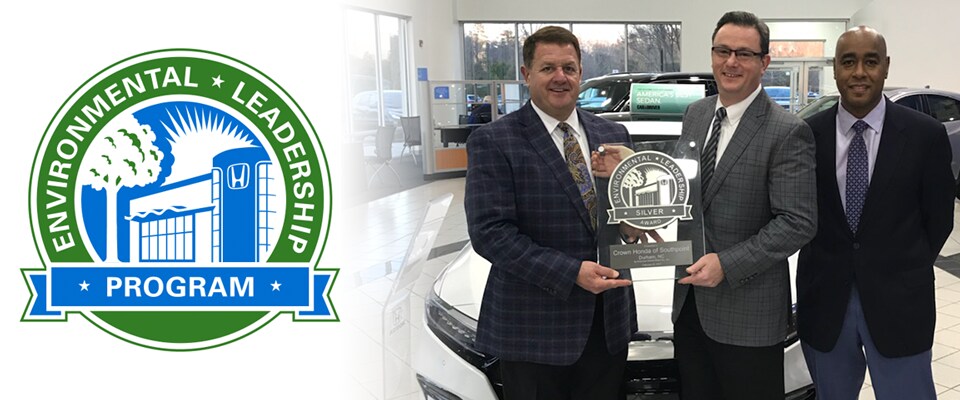 We're working with our dealers to slash energy consumption
Crown Honda's commitment to the environment extends past our fuel-efficient cars, trucks, vans and SUVs. Thanks to Honda's Green Dealer Program, we are encourages to take steps to measurably reduce the environmental impact of our operations. Since we've implemented Honda's Green Dealer program requirements, Crown Honda of Southpoint in Durham is a proud recipient of the Honda Environmental Leadership Award.
Honda's Green Dealer Guide is a roadmap for Honda and Acura dealerships across America to quantifiably reduce their energy and water consumption, minimizing the negative overall environmental impact. While Honda developed this guide with our dealerships in mind, it is so comprehensive that it can be used by any business/business owner interested in lowering their energy costs and reducing their environmental footprint.
Why it Matters
Buildings account for close to 39% of U.S. energy consumption and CO2 emissions, more than any other source.
Car dealerships, with our showrooms, service centers, car washes and body shops, require significant amounts of energy, but existing energy efficiency guidelines don't take into account these unique needs.
Because of this, Honda developed and tested an energy reduction program tailored specifically to dealerships to help them achieve verifiable reductions in energy use as well as significantly lower operating costs.