The winter months aren't just hard on your heating bill. Cold, harsh temperatures can also take their toll on your vehicle. Fortunately, most winter-weather problems can be avoided with a few simple preventive measures, such checking your car battery and making sure there is enough tread on your tires. One of the most essential components of safe driving, be it winter or summer, is good visibility. During the winter, your windows are more likely to fog up or be obscured by a thin layer of ice. You can't safely avoid any obstacles on the road if they are obscured by a foggy or streaky windshield. Here's a few things you can do this winter to keep your windshield visibility high and your chance of weather-related accidents low.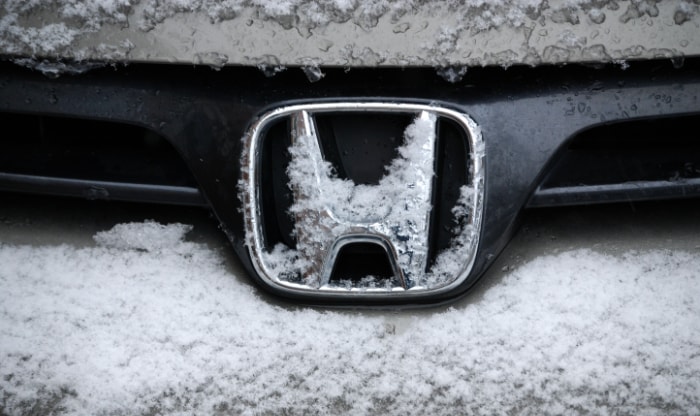 Check your windshield wiper fluid. Antifreeze should work for up to -13°F to protect your wiper fluids, hoses, and nozzles from freezing. Some winter-formula wiper fluids already have antifreeze in them. If you're not sure whether yours does, come see us at Crown Honda of Southpoint. We'll be happy to check and refill your fluids for you.
Check your wiper blades. Have you noticed your wipers leave streaks on your windshield? Do they make an annoying squeaking sound? Then it sounds like it's time to replace your wiper blades. Streaks on your windshield can pick up the headlights of oncoming cars, temporarily blinding you while you're driving.
Clean both the inside and outside of your windshield. If you put on new wiper blades but you still have streaks, clean the outside and inside glass of your windshield with glass cleaner and a fuzz-free microfiber cloth. Dust, fingerprints, and other smudges can leave a dirty film that impairs visibility. A dirt windshield fogs up faster than a clean one.
Avoid dampness inside the car. During winter, the colder outside air can cause the air inside to condense if your camp is damp. To prevent this, check the seals around your windows and your sun roof, if you have one. Leaks can be the reason the inside of your car is damp, even if your kids aren't tracking in snow from the outside.
We all know that winter is coming. To keep yourself and your family and friends safe this holiday season, a little preemptive winter care can go a long way.