Crown Honda of Southpoint gives back to the Ronald McDonald House of Chapel Hill and Toys for Tots this Holiday season!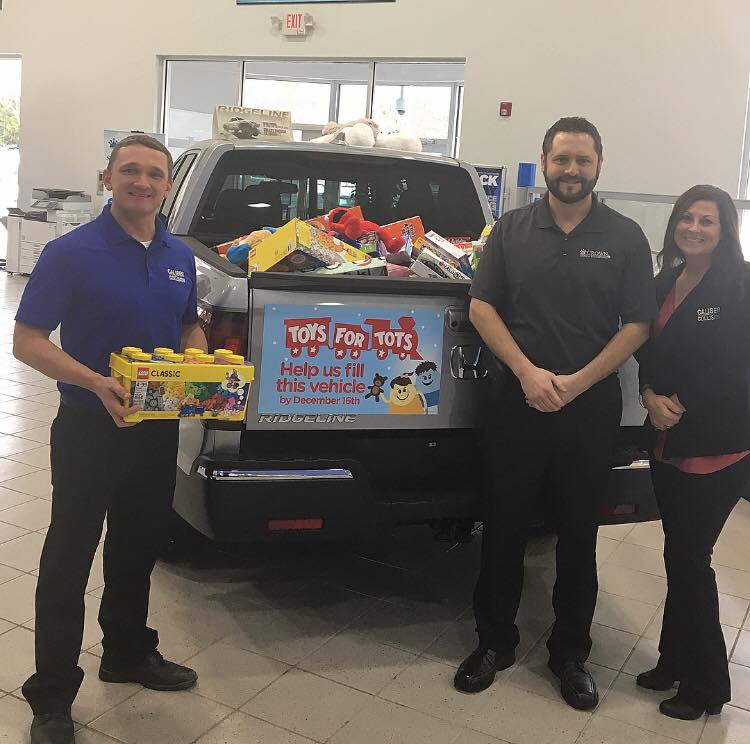 This past November and December of 2018 Crown Honda of Southpoint has had the distinct pleasure of once again partnering with the Ronald McDonald House of Chapel Hill and Toys for Tots.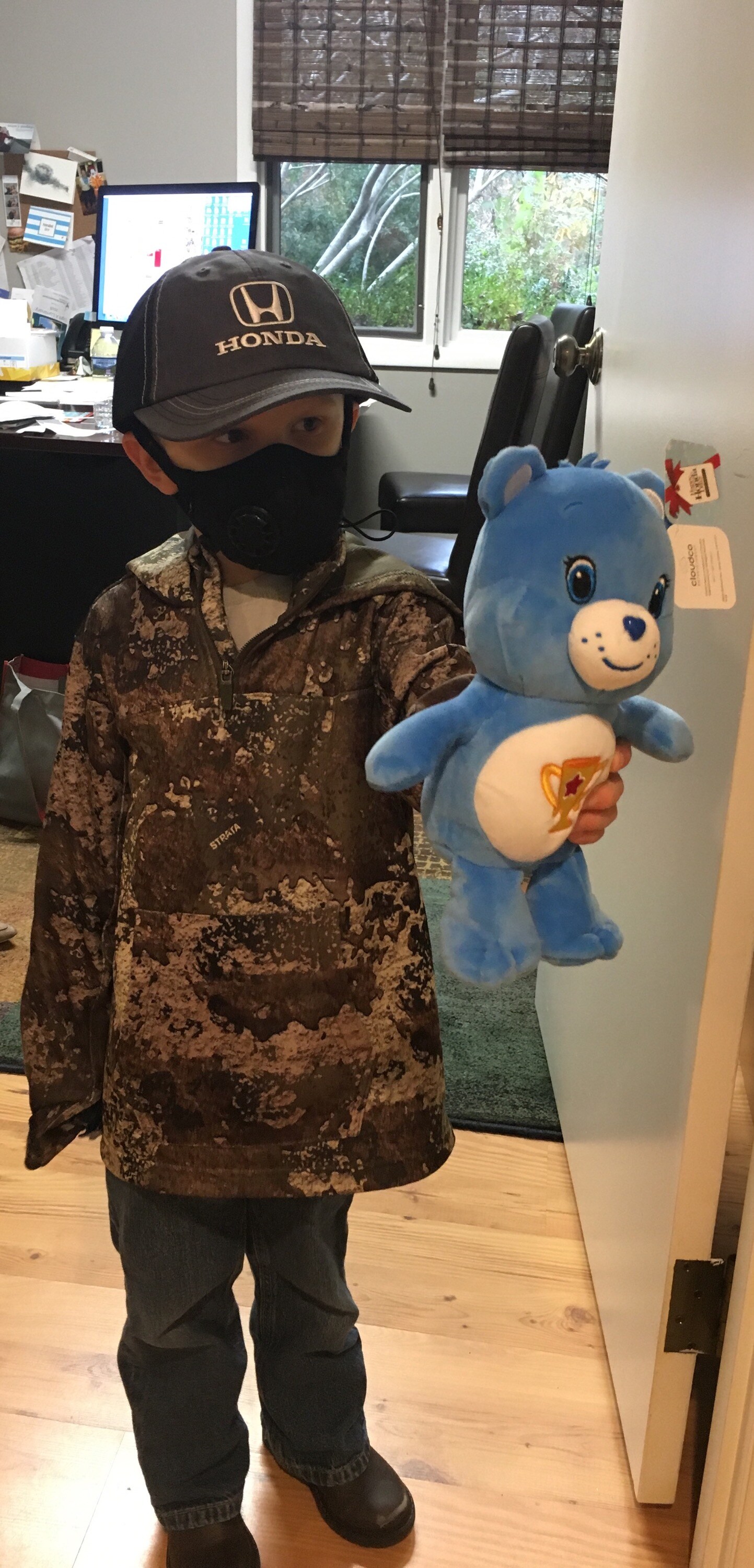 The Ronald McDonald House of Chapel Hill
serves families from across the state of North Carolina, the U.S. and even foreign countries. Families staying at the House not only enjoy amenities like those found in their own home, but also the support of other families experiencing similar struggles. In the comfort and quiet provided here they are able to relax and unwind after a long, stressful day at the hospital. For 18 years now, we here at Crown Honda of Southpoint have been fortunate enough to be able to partner with and support this organization. And this holiday season was no different. This year back in November we had the pleasure of hosting a beautiful adolescent boy who had recently undergone a kidney and bone marrow transplant at the University of North Carolina Hospital. We treated him to a fun afternoon and gifted him a branded Honda hat and a brand new Care Bear. He was so elated to spend the day with our General Manager Scott Washle and team.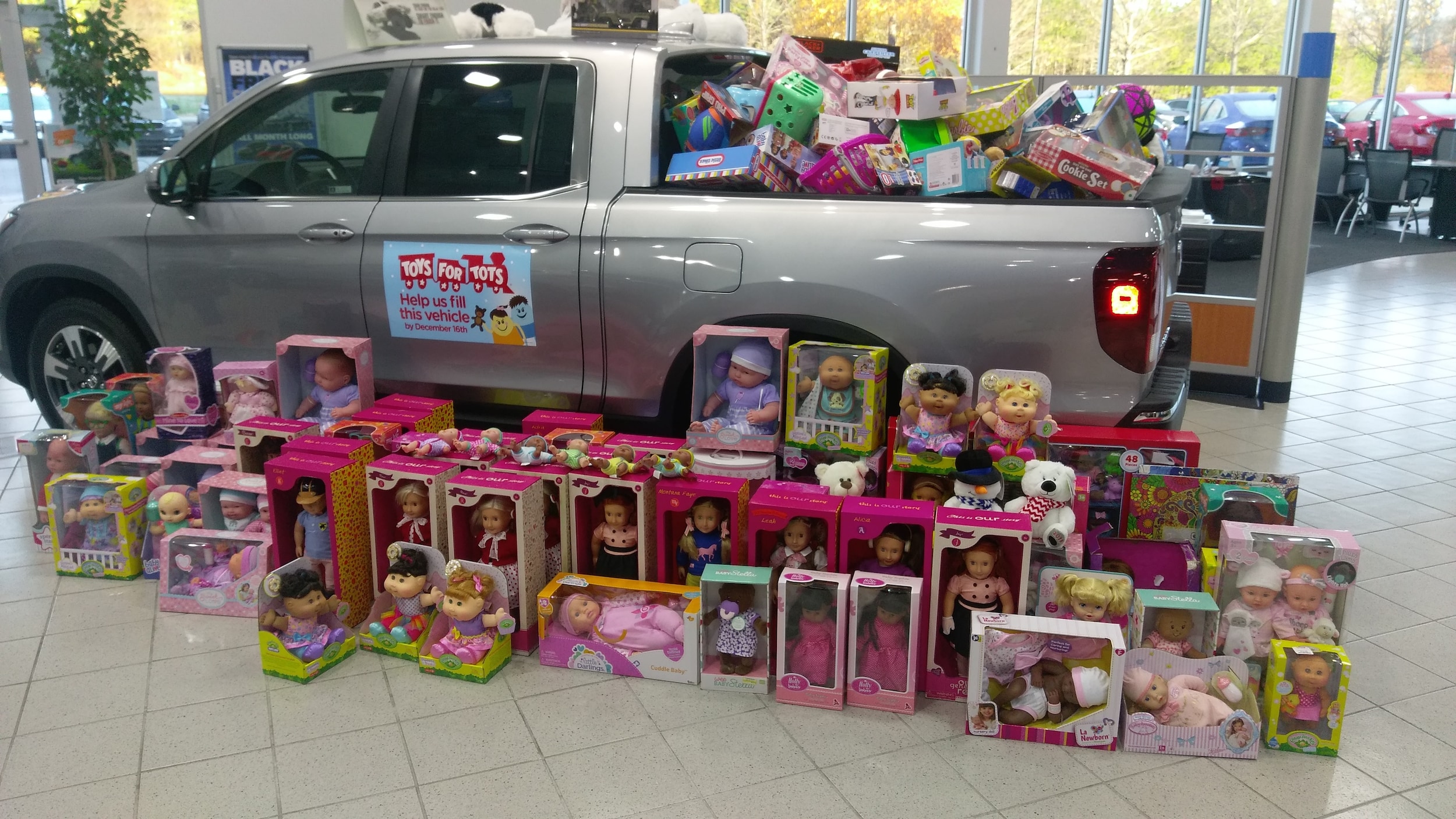 This Christmas season we also had the opportunity to once again partner with the
Toys for Tots
organization. Toys for Tots began in 1947 as the brain child of Marine Corps Reserve Major Bill Hendricks, Actually it was his wife, Diane, who was the real inspiration. She had crafted a few handcrafted dolls and asked Bill to deliver them to an agency that supports children in need. The Foundation raises funds, purchases toys, provides promotional and support materials, manages all funds raised and donated, solicits corporate support, educates the public, and handles day-to-day operations. Presently, the Marine Toys for Tots Program distributes an average of 18 million toys to 7 million less fortunate children annually.
For 12 years now our dealership has supported the Toys for Tots organization. This year we collected over 1,200 toys over the span of two weeks at our dealership. We had enough toys to fit into an entire 2018 Honda Ridgeline to be donated to children in the Durham area!
Giving back to our community is a fundamental principle for the members of our leadership of our organization and the team members of our dealership.
"As we go through the Journey of life we take a lot out of this world. We must give back more than we take in order to make it a better place for others. Thus we must always support our local communities when in need" said our General Manager Scott Washle.
Happy Holidays!